Remote Playing PC Games: Streaming Outside Of Your Home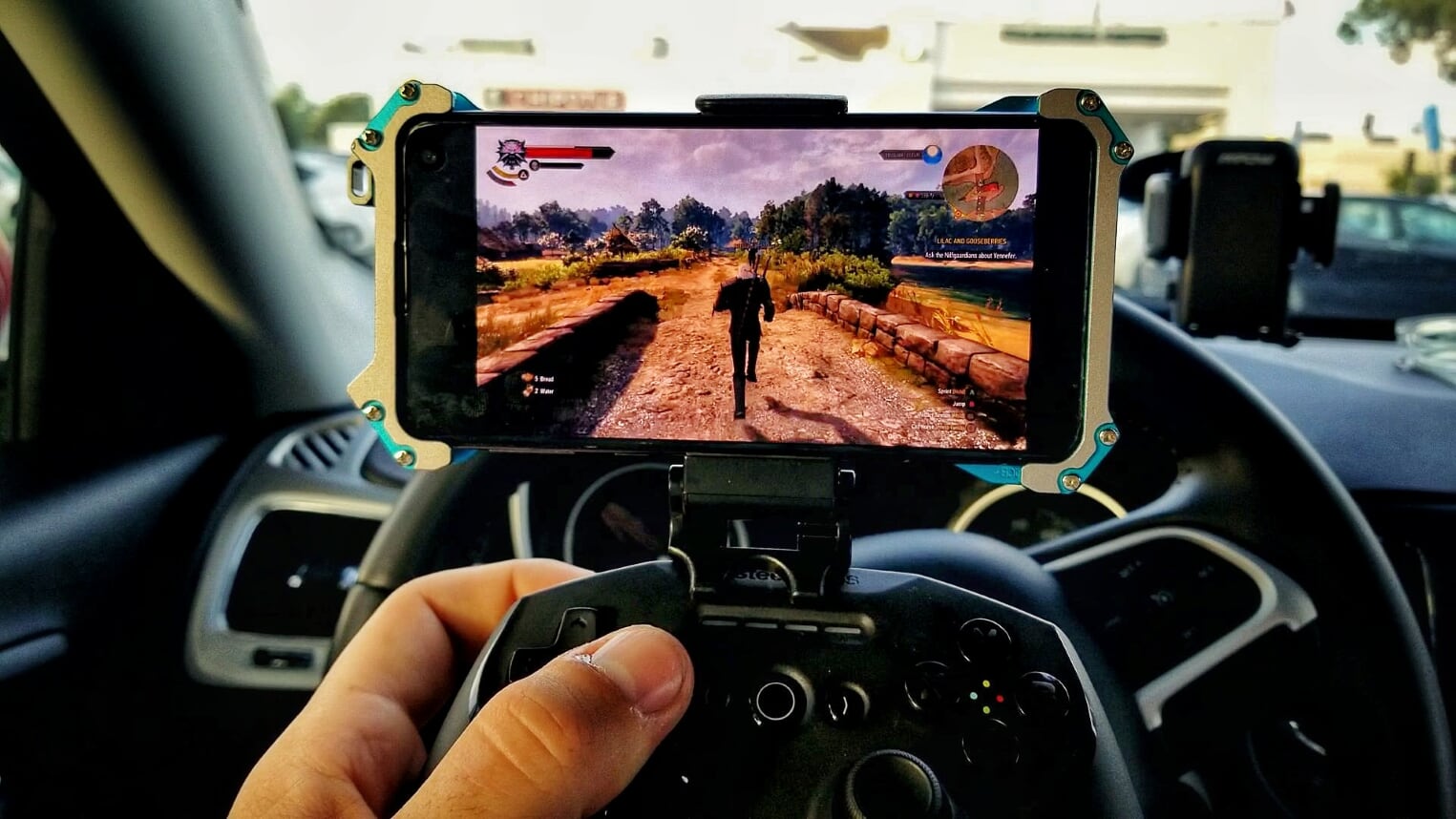 Ok so I can finally play my PC games while laying on my couch in the other room, that's neat. However, despite the fact that playing anything on a bike at the a gym makes me feel like a total POS, I want to see if I can play my PC games from there. From some initial tests, I was getting good connections, but it would always cut out and terminate the connection to the point where every place, even my work's fast internet wasn't playable. It wasn't until I tried utilizing Zero Tier as recommended on Moonlight's troubleshooting page that I really found success.
Zero Tier
Zero Tier is a Peer to Peer VPN. It will allow you to connect two devices together such as your phone or streaming PC. Following the instructions online and installing Zero Tier on my phone and laptop has all of our devices connected each other within 10 minutes.
I don't want to spend any time getting into Zero Tier, but the only change I had to make is that once the new network is added to my devices, I had to re add the computers in moonlight (and re-pairing the device to the streaming PC) by their new virtual IP.
Just to give you and idea of the speed of my PC to my ISP,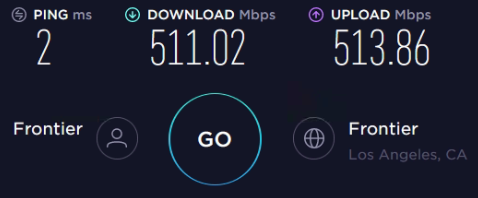 This is the bandwidth to the Frontier server, but since it'll take some hops it'll be better to run iperf tests in this instance.
iPerf is a widely used tool for network performance measurement and tuning that can produce various performance measurements for any network. We'll have it running on the streaming PC and then when measured from the client, it'll measure it directly, rather than only to whatever Ookla's various servers on speedtest.net.
iPerf3 is also available on Google Play so we can measure our speed from a phone too.
24 hour fitness, Long Beach
1 World Trade Center #110, Long Beach, CA
Network: T-Mobile LTE
Platform: Samsung Galaxy S10e
Distance: <1 Mile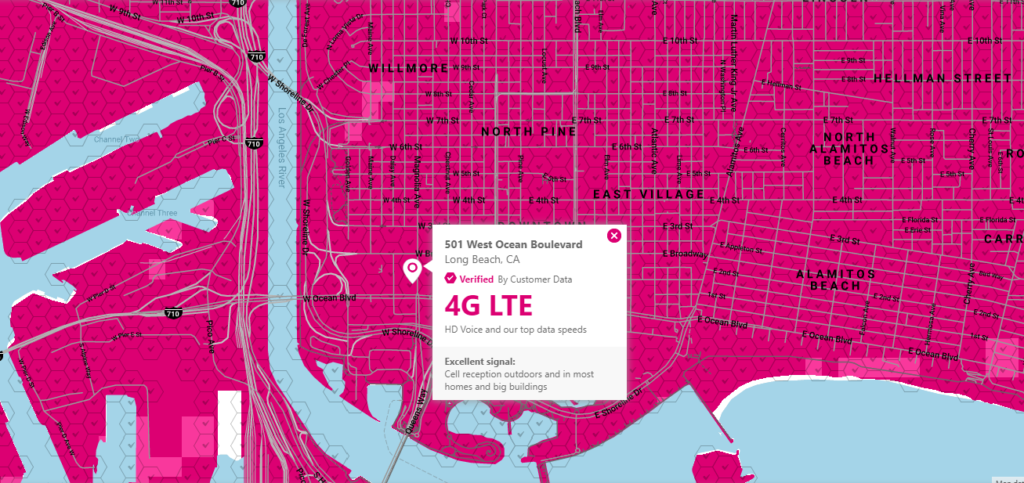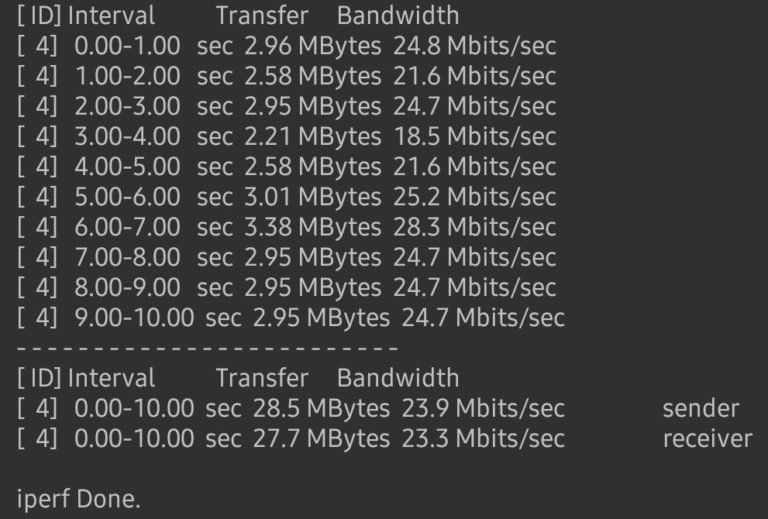 I felt like this was going to be a "gimmi", because i'm only a few blocks away from my apartment.

Santa Monica Business Park Parking Lot
3010 Ocean Park Blvd, Santa Monica, CA
Network: T-Mobile LTE
Platform: Samsung Galaxy S10e Distance: 28 Miles
Sometimes traffic is so bad on the 405 it might be better to chill in my car for an hour before heading out.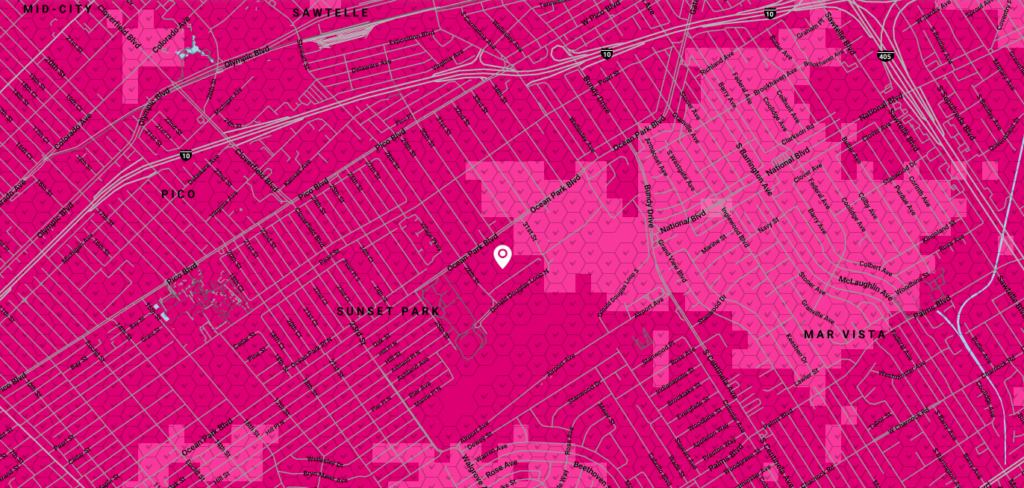 T Mobile LTE map for Santa Monica. Notice all of the little 'v' symbols stand for "Validated" meaning the speeds are collected from users who agreed to share diagnostic data.

Right now we're in the top tier coverage area for T-Mobile's 4g LTE coverage, so let's rip it.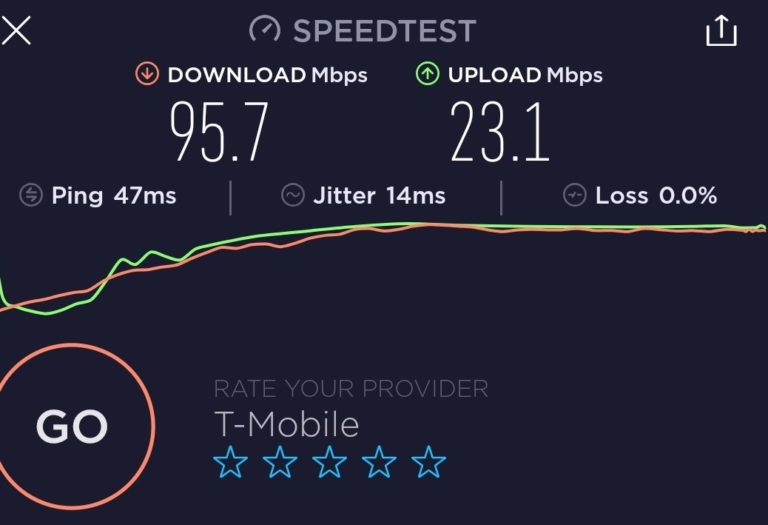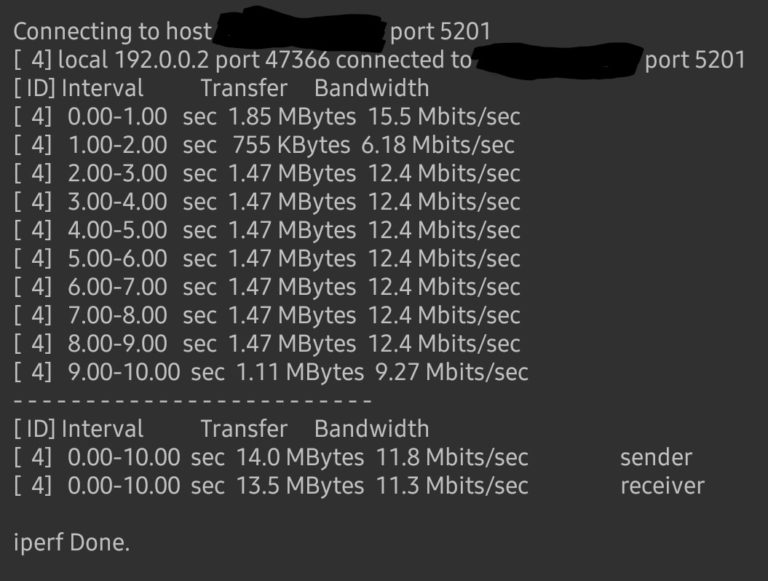 Iperf test shows around 11.5Mbps which should allow us to play at a lower bitrate.




This is absolutely playable. I don't have any external footage to show the latency and there is some delay, but it's well within playability. I feel confident I could fully play the witcher 3 fully in this setup.

This actually works, wow. I know I shouldn't be that surprised at this point with technology, but I am.

So how much data is this using? With wireshark, I was able to measure the network activity of a couple different settings and as my Grandfather would say, "Good Golly Miss Molly."

Playing at 30Mbps at 720P will still take up around 500MB in only 222 seconds. Playing at 6Mbps isn't much better at 900 seconds(15min). So if you play this for an hour at lower settings around 6Mbps, you will use up 2GB of your data plan. Yowzers.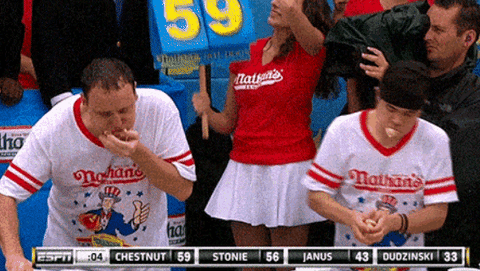 This is a visual representation of 30Mbps and 50Mbps streams.


It's not a 1:1 accurate comparison in the wireshark analysis because the video being streamed was slightly different and different amount of movement on screen will translate to the codec to compress at different rates, but i think it still gives conveys a general idea not to remote play over LTE unless you have an unlimited plan. Unless you're bougie.
Grandma and Grandpa's house
Scottdale, Pennsylvania
Network: 802.11ac 5Ghz
Platform: Dell XPS 15 2-in-1 9575
Distance: 2,455 miles away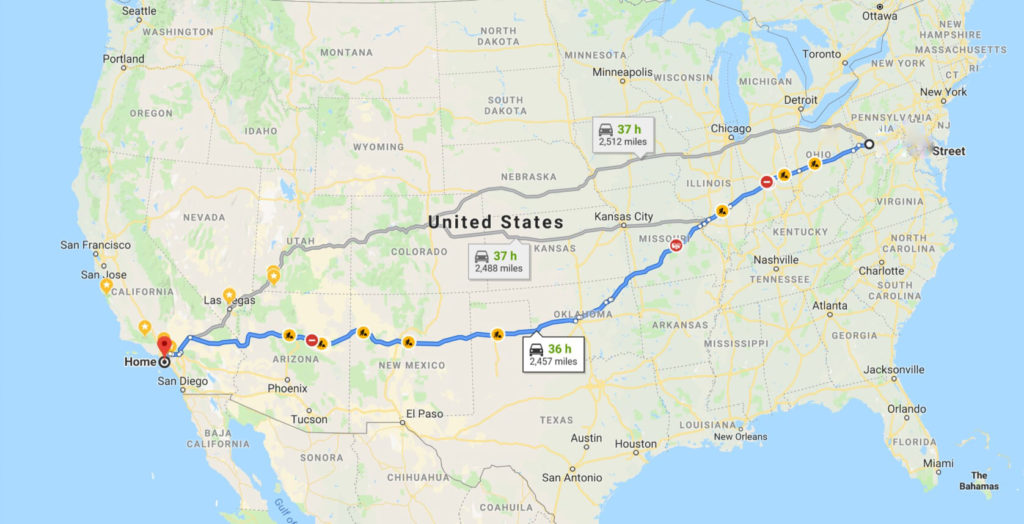 Let's really see what the US infrastructure can do!
Next time you're visiting the in laws at thanksgiving, give em the ol' "I ate too much bird" excuse and run upstairs and get your PJs on, we gon' play.
Now I know what you're thinking, if it's THAT important to me play games remotely, I should be fine justifying the purchase of a much more expensive gaming laptop and you would be right, but still, I wanna see if this is possible.


This should be fast enough if we keep the video bitrate to around 5Mbps @ 720P.
I recorded the video with windows embedded screen recorder and then uploaded at 1080P 60fps and Youtube's algorithm blurs a little more of the already compressed areas. The video is sharp when things are still, but once anything moves it gets very blurry. Technically, however, it is playable. The latency is a little more noticeable here, but not as much as I was expecting beforehand.
Technically, I could sit here and play this, but at this quality, I would rather just wait until I'm sitting at home in front of my TV, but within the next few years or so, I don't see that continuing to be a problem.
Conclusion
I've seen a lot of people argue that Google Stradia and other game streaming services are going to fail, but I think this little exercise showed me that it's a legitimate next step. The next step.
Everyone else's servers are going to be far more powerful than my rinky dink PC, and they will have those servers located far closer to everyone than 2500 Miles. With the adoption of 5G, I think it's perfectly reasonable that conceptually, the line separating PC Gaming and Mobile Gaming will blur to the point that the idea of mobility being this distinct, defining attribute of a sub group of gaming will no longer apply and that those specific mobile attributes will be available for all games. Mobile games will no longer be a thing because all games will be inherently mobile.